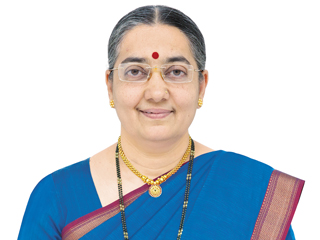 1. Kulantpeeth, meaning Kullu of Devbhoomi Himachal, which is the abode of Deities !
There is a town named Kullu in Devbhoomi Himachal Pradesh. There are several divine places in all four directions surrounding this town. Kullu means 'Kulantpeeth' of earlier times where human descent ends and divine descent begins; it means the abode of Deities i.e. 'Kulantpeeth!' Manikarna is located in the region of Kullu.
2. Place where a precious bead from the earrings of Devi Parvati had fallen i.e. 'Taptakunda' at Manikarna !
2A. History of Manikarna
Once Deity Shiva and Parvati had come to this place and they decided to stay for some time. Shiva did penance at the banks of river Parvati for 11 years. One day, when Mata Parvati was playing in the river, a bead from her earrings fell in the water. Shiva asked His 'Shivagnas' to search it, but it was not found despite a thorough search which angered Shiva and He opened His third eye. Naina Devi appeared out of this third eye and She said that the bead fallen from Devi Parvati's earrings has been taken away by Sheshnag to the Hell region. Sheshnag then realized that there was no alternative but to return the bead. He then hissed from Patal and the hot water pit got created on the earth; along with the bead rising up. The 'mani (bead)' fell from Devi's earrings at this place; therefore, it got the name 'Manikarna'. There are many such hot water 'Kundas' in this area.
2B. A special aspect about this place is that every household gets hot water from the ground itself; therefore, nobody has any arrangement for heating water for bath in this area.
– Shri. Vinayak Shanbhag, Kullu, Himachal Pradesh
Highlights
1. There is an ancient Shriram temple just 200 meters before on the way to 'Manikarna Kunda'. It is said that the idol of Shriram in this temple was brought from Ayodhya by the king of Kullu Vishwanath Maharaj. Shrichitshakti (Mrs.) Anjali Gadgil visited the temple and offered prayer to Shriram for the establishment of 'Rama-rajya (Hindu Rashtra)' at the earliest.
2. Many people have experienced that the hot water from 'Manikarna Kunda' has cured arthritis and related diseases.
– Shri. Vinayak Shanbhag, Kullu, Himachal Pradesh
Sanatan's Shrichitshakti (Mrs.) Anjali Gadgil has traveled for more than 8 lakh kilometers so far and visited various such ancient and historical places. That is how we are able to see divine memoirs in the form of photos, hidden in the history! Immense gratitude to Paratpar Guru Dr. Athavale and Shrichitshakti (Mrs.) Anjali Gadgil for giving us this experience!