A humble request to all the devotees of
Shri Ram, patriots and devout followers of
Dharma

!
With the blessings of Lord Shri Ram, ceremony for the laying of foundation stone for Shri Ram Temple will be held in Ayodhya on 5th August. Building up of the Abode of Shri Ram that is The Shri Ram Temple is a major milestone in the establishment of Ram Rajya meaning Hindu Rashtra. This is an occasion of pure bliss to all the Hindus as well as the time to remember those who have put in untiring efforts and have also sacrificed their lives for liberation of the land of birth of Shri Ram.
On this day, let us all pay gratitude unto Lord Shri Ram in the following ways and seek the blessings of Lord Shri Ram.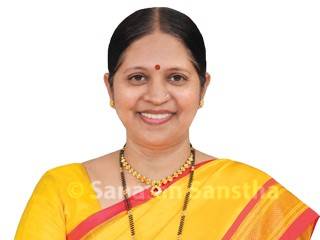 A. Taking all the necessary precautions in view of corona pandemic, let us all hoist the Saffron Flag on top of our houses if possible.
B. In the morning, offer flowers unto an image of Lord Shri Ram and lit an oil lamp in front of it.
C. In the evening, lit and place two oil lamps in front of the house and recite Ramraksha.
D. Draw a rangoli attracting Shri Ram principle in front of the house. ( Given in the adjoining box)
Sattvik rangoli by Sanatan Sanstha attracting Shri Ram principle and which gives experience of pure bliss.
E. Throughout the day, all the members of the house should chant the chant , "Shri Ram Jai Ram Jai Jai Ram". The new audio version of this chant is available on link : https://www.sanatan.org/en/chant-shriram and also on the Sanatan Chaitanyavani app.
F. Devout fully pray unto Lord Shri Ram for the establishment of Ram Rajya that is Hindu Rashtra at the earliest.
G. Keep the display image of ceremony of laying down of foundation stone of Shri Ram Temple on various social media sites like what's app, facebook etc and also ask others to do so.
Shrisatshakti (Mrs.) Binda Singbal, Sanatan Ashram, Ramnathi Goa (31.07.2020)
Source : Dainik Sanatan Prabhat