Today entire world, with India being no-exception, has been engulfed with extreme form of global issues. Number of seers have predicted turbulent and distressing times of cataclysmic proportions for the entire world. In coming times, there will be a surge in extreme natural disasters like Tsunami, earthquakes etc., to such an extent that even scientists are saying that we may have to leave our earth ! Entire humanity is getting a glimpse of these adverse times every day through the various events and mediums. With this one can get an idea of the severity of the upcoming adverse times.
1. Extreme water shortage
Robert Blake, a US government Assistant Secretary of State, had made a prediction in 2011 that in coming 15 years 2 / 3rd region of earth will start to face water shortage and in India it will become severe in 9 years. In reality too we see this happening. In few of the states water is being drawn from the wells which are already drying up. Few places are receiving water supply after every 8 to 15 days. The weather-related adversity which used to occur once in 100 years is now occurring every 20 years.
2. Extreme floods in Kerala
Kerala faced incessant rainfall in August 2018 causing state-wide floods. Several people lost their lives and crores of Rupees in assets were washed away due to these floods which recurred in Kerala after 90 years. More than 370 people lost their lives and 6.5 lakh people had to be shifted to 3,446 camps. Red alert was declared in 14 districts of Kerala for few days. Pinarai Vijayan, Chief Minister of Kerala, reported a total loss of Rupees 20,000 crores to the Central Government. More than 211 regions in the state faced landslides. More than 20,000 homes were devastated, and 50,000 kms long roads were destroyed. 210 bridges collapsed, various schools, medical centres, government buildings etc. were destroyed due to these floods. The state took several months to restore normalcy. We too will have to face such situation anytime. Even the state of Uttarakhand had to face similar flood few years back.
3. Famine and floods
'Christian Aid', an organization dedicated to environmental research, has reported that industrialization and degrading of environment is going to cause severe natural calamities in the future and 75% of the population on the earth will have to face famine or floods. Humans will soon have to bear disastrous effects due to the imbalance created in environmental ecosystem.
4. Earthquakes, volcanoes and tsunami
Due to the environmental degradation, several incidents of earthquakes of high magnitude, volcanic eruptions and tsunamis have occurred in the sea. In such events, the waves travel in deep sea at the speed of 800 to 1000 Kms per hour. In the year 2004, we all have experienced the casualties caused by tsunami that hit the east coast of India.
5. Women abuse
Women abuse has reached its peak in India. It would be false to say that women in India are secure. Women across all age groups – babies, students, teenage girls, young adults, married as well as aged women are targeted by the lust-fuelled criminals. Incidences of molestation, rapes, attacks have crossed all the limits. Increase in women abuse is indeed mark of beginning of adversities.
6. Terrorism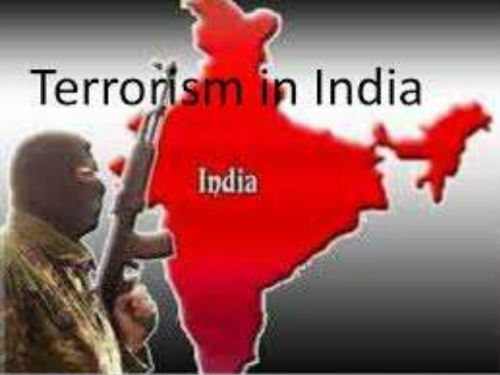 Terrorism has become a global issue and it has been a headache for India since 1980. Looking at the terrorist attacks that have occurred so far in India, it seems that the enemy countries are using terrorism as a means to destabilise and engulf our country. Encroachments by China and Pakistan time and again are not new to us but are still concerning. If we are not alert, how long will the frequent encroachers will take to settle down in our country ?
Around 6 lakh families have lost their livelihood due to terrorism till date. It has also caused a loss of Rupees 45,000 crores. Thousands of soldiers, police and other security personnel have lost their lives due to terrorism.
In Kashmir alone, several thousand women have been molested and more than 3000 Hindus have been killed. 4 lakh Kashmiri Hindus have been forced to leave their homeland and settle in camps. Many terrorist organizations are ready with their plans for terrorist attacks. One can say that 'Terrorism' is the most critical issue our country has to face today.
Reference : Daily Sanatan Prabhat